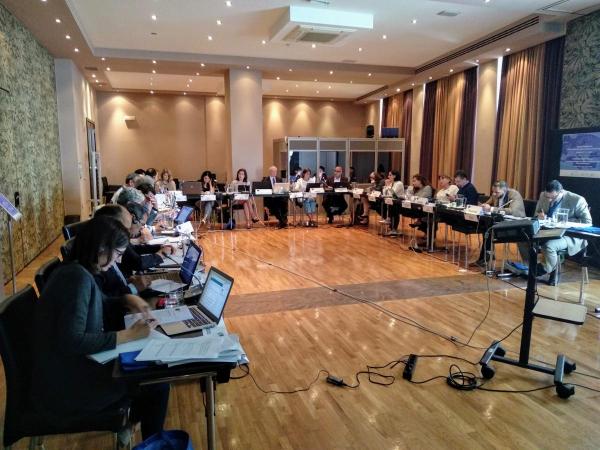 EuroMed Justice's second seminar on "Good practices and models in implementing legal aid" was held in Ljubljana (SL) on 17-19 July 2018, where the same persons to the first Seminar (Luxembourg, 2-4 October 2017) participated, representing the Ministry of Justice, the Bar Associations and the Civil Society Organizations from Algeria, Egypt, Israel, Jordan, Lebanon, Morocco, Palestine and Tunisia.
The seminar's objective was to develop the capacity-building for the relevant stakeholders involved in the implementation of legal aid as well as in law drafting, in line with international standards and good practices, in order to be adopted at national level through the 'Regional Study on good practices and models in implementing Legal Aid.
This practice-oriented regional study is drafted for the use and support of the entities and parties involved in the provision of Legal Aid in the South Partner Countries, based on their inputs through previously sent questionnaires.
The next step will be the action in the framework of the Technical Assistance Facility for "Quality Legal Aid Services for Vulnerable Populations" in the SPC, intended for the participating CSOs from Egypt, Jordan and Lebanon.